Part Number KCR-OUTBD-KIT, upc 7 53182 07029 1
The Weed Eater Outboard Motor, Great for a Dinghy - 1.2 HP Outboard
This is a Conversion Kit... for those who want to do-it-yourself.

The Weed eater is not included in the kit, but can be purchased from your local hardware store.
Kit is designed to change a Straight Shaft - attachment capable (Split Shaft) Weed Eaters into an Outboard Motor.
Kits for Ryobi -------- Troy-Bilt ------ Toro are available.
The design is consistent for all Weed-Eaters, but there is some difference in individual brackets due to variations from one manufacturer to another.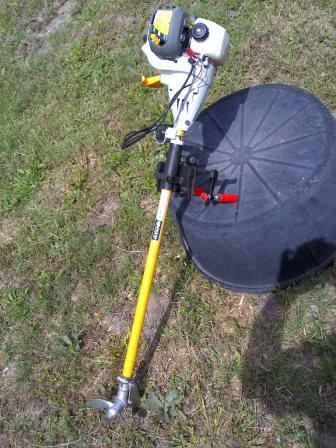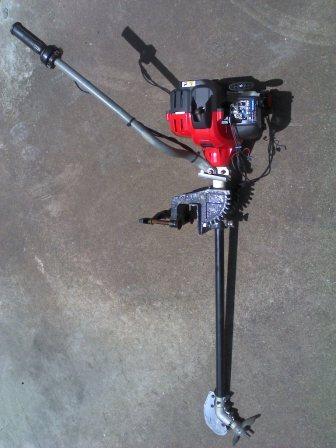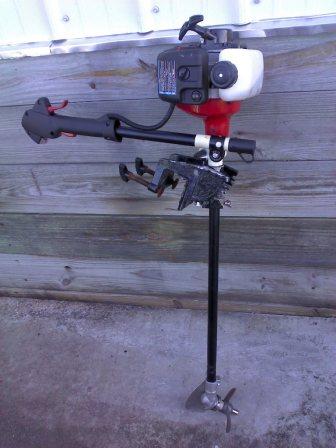 Performance: Weight is 13.2 lbs and we tested a two person Kayak, West Marine's Water Tender 9.4, Walker Bay, and a Sevylor Fish Finder. They all ran between 5.8 to 6.2 Knots loaded with one 165 lbs person, swinger ice chest with 6 pack, fishing pole, tackle box, and oars.
We sell a kit to transform your Weed-Eater into an Outboard Motor, since we do not have kits for all brands of Weed-Eaters, if you buy an "other" kit, and provide the Weed-Eater, we will developed a kit and install it for an additional $50.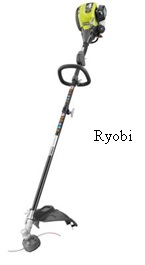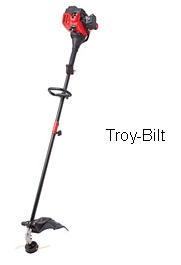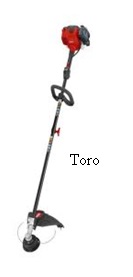 Kit Parts:
Aluminum Marine Propeller

Outboard Motor Mount

Brackets and Bolts required for assembly
General Instructions – assembly time about 5 hours (first time), about 2 hour to assemble a second one (once you know how). Basic Instructions:
1. Make sure you have a weed-eater with a split straight shaft that is attachment capable.

2. Unpack your weed-eater; following the manufactures instructions, put it together, and start it up. Our experience has shown that a large percentage of new weed-eaters do not have properly adjusted carburetors, therefore many do not run "out of the box". It is best to get any "running" issues taken care of before you turn it into an outboard.

3. The modification will involve removing the weed trimmer unit and replacing it with a marine propeller.

4. Next we will remove the upper shaft section from the motor and attach the lower section in its place. Thus shorting the weed-eater by about 30 inches. The lower shaft section requires some modification, must trim one inch off the upper tube, drill two new holes and notching the tube side.

5. Finally we will cut the upper shaft section, turning it into the steering tiller and throttle control for the outboard.

Detailed instructions are included in the Kit.
Tools Required
Star Drive set, Phillips #2 Screw Driver
7/16 open end wrench, 1/8 inch drill, 9/32 inch drill
Needle nose pliers, regular pliers
Long Nose Snap Ring Pliers (optional), Hacksaw w/ metal blade
The WaterWacker is small and lite weight (13.2 lbs).... pack it up and go!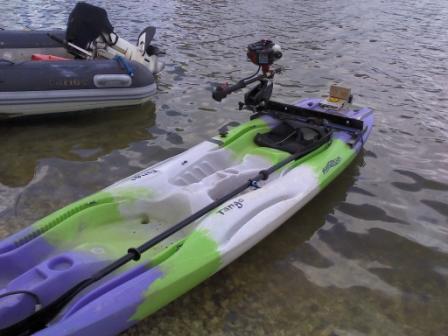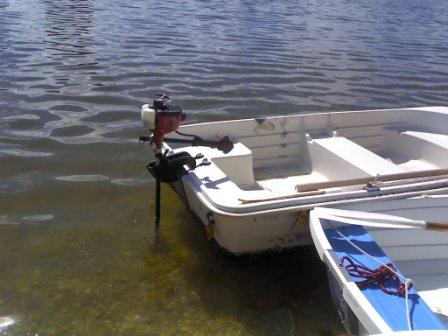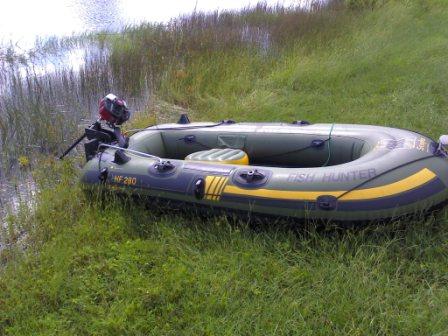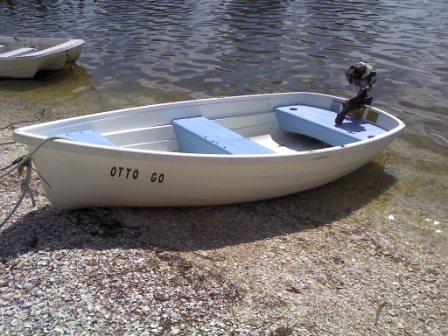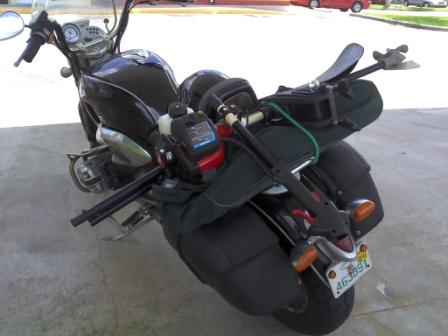 WaterWacker Outboard Motor Kit
Brand: KCR Products
Product Code: KCR-OUTBD-KIT
Availability: 3
Tags: Small Outboard Motor, Kayak, canoes, dinghy, Weedeater, Waterwacker, inflatable boats