This coupling was originally designed to fit between the engine drive flange and the propeller shaft on an inboard boat engine. It utilizes a splined coupler to transmit loads, the steel components are factory made and assembled to provide high torque loads along angular misaligned shafts. They are easy to assemble and disassemble in the field; and they are also well suited for such applications as fans, blowers, pumps, compressors, air conditioning and refrigeration equipment, and other rotating equipment.
Why do you need it ? The rotating drive on an engine is not always aligned to the equipment being driven. Most engines are mounted on elastomer engine mounts to isolate vibration, while the equipment being driven is often hard mounted. For instance, in a boat, a propeller shaft is attached to the transmission using a flange mounting, and then extends through the boat hull using a water tight seal and cutlass bearing. Since one end of the propeller is fixed by the hole through the boat hull, it is important to ensure that the engine and propeller shaft are closely aligned. The problem is: it is not always easy to align the engine and propeller, and once aligned, over time the elastomer engine mounts tend to sag causing additional misalignment to occur.
How does it work ? The Spline Shaft Coupler contains an internal female spline shaft with a small space at each end. A short shaft with a male spline at one end is inserted through the coupler flange; with a small rubber pad placed on each end.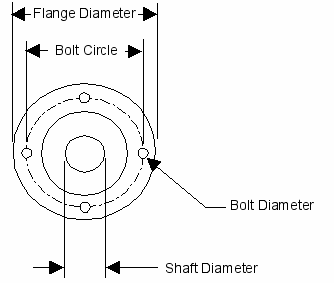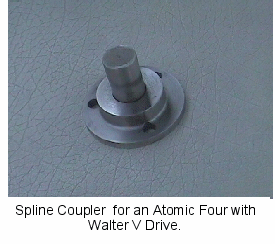 The splines engage, transmitting the engine torque from the coupler flange to the spline shaft. The splines are made with .01 inch of clearance which absorbs a couple degrees of misalignment between the flange coupling and spline shaft. The rubber pads at each end facilitate the misalignment and keep the parts pressed smoothly together, avoiding any tapping or rattling.
Spline Shaft Coupler
Brand: KCR Products
Product Code: KCR-SSC-0875
Availability: 4
Tags: Torque Coupler, Shaft Coupler